I've received lots of messages asking me to run through the basics of Instagram Insights.
Here's a simple step-by-step to run through how to find the information that you're looking for.
From your main page, access the Insights menu by either clicking on 'Insights' or by clicking on the three lines and then selecting 'Insights' in the next menu.
You can toggle between seeing infor for the last 7 or 30 days. I always check stats for the last 30 days on the last or first day of each month.
Tap on 'Accounts Reached', 'Content Interactions' and 'Total Followers' to get more information on each.
Tap on 'Posts' or 'Stories' to get a breakdown of how each of your posts or stories has performed in comparison to the others.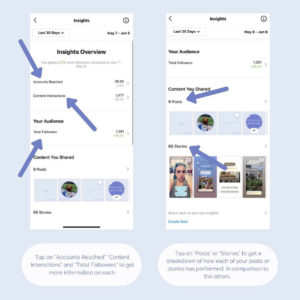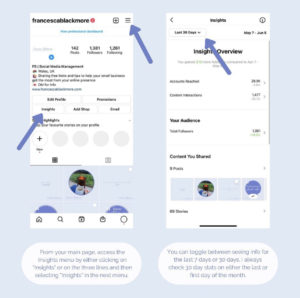 ---
---