Do you use pinned comments on Instagram?
You should! You can pin up to three comments, meaning they'll be at the top when anyone looks at your comments.
Reasons you should use the feature:
⠀⠀⠀📌 You can make a positive comment the first that people will see. Maybe someone thinks your post is amazing or has left some glowing customer feedback?
⠀⠀⠀⠀⠀⠀⠀⠀⠀
📌 You can pin the answer to a commonly asked question.
⠀⠀⠀⠀⠀⠀⠀⠀⠀
📌 You can pin a comment that will start a conversation on your post. Remember – you want interactions!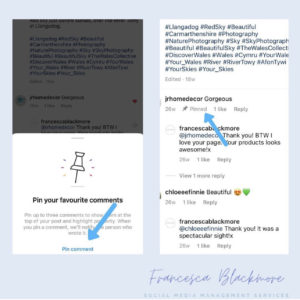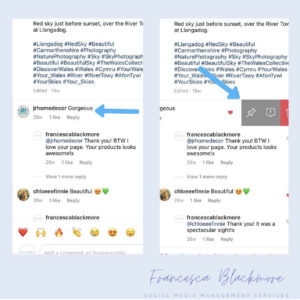 How to pin a comment:
1: Go to your post and swipe left on the comment that you want to pin.
⠀⠀⠀⠀⠀⠀⠀⠀⠀
2: Click the pin 📌
⠀⠀⠀⠀⠀⠀⠀⠀⠀
3: If it's your first time using the feature, Instagram will explain a little about pinning. Click "Pin Comment" at the bottom.
⠀⠀⠀⠀⠀⠀⠀⠀⠀
4: Voila! The comment is pinned.
To unpin:
Simply swipe on the comment and click the pin 📌 again.
---
---