A triptych image is an image split into three. These look so effective on your Instagram grid, so I'm going to run through how I make Instagram posts with triptych images.
I love to use Canva for my design work, so this method starts with Canva. If you don't use Canva, the sizing principles are the same and can be applied to whichever design program you use.
First things first, you need to make sure you have the right size canvas. If you saw my other post about image sizes for Instagram, you'll know that an Instagram square is 1080 x 1080. So we need an image that splits into three 1080 x 1080 images. For this you need 3240 by 1080 pixels.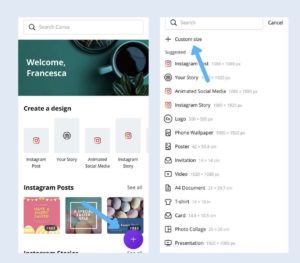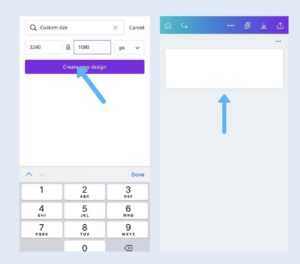 (It's worth mentioning at this point that I pay for a Canva pro subscription, so I don't know if you're able to make a custom sized design on the free version.)
Now, make your graphic and when you're happy with it, save it.
Now for the split! You can split your picture in so many ways. In fact, my favourite scheduling app, Planoly now includes a photo splitting option. I haven't tried this yet so I'm going to show you another method.
My favourite splitting app is PhotoSplit and I use it on my phone. Again, I have the pro subscription, but you don't have to.
Open PhotoSplit and add your photo. You'll see the splitting options at the bottom of the screen. Choose the three split and click on 'Split' at the top.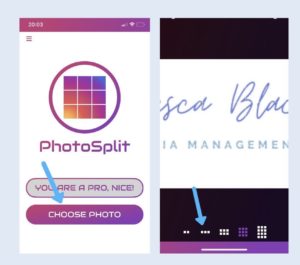 Now you'll see your photo as three squares. Hit save and the three squares will be on your camera roll.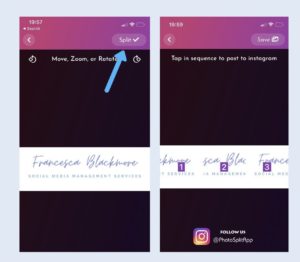 Remember to add them to Instagram in reverse order (add the last one first) and make sure you don't auto post them to Facebook as they won't make any sense to your followers.
I hope this helps!
---
---