I thought I'd show you a really simple trick that you can use on your Instagram stories.
This might be a good one for all you product based businesses out there!
All you need is to use one of the pen tools draw a zig zag pattern over the subject of the image, and then use the eraser tool to to delete parts of the zig-zag, creating a 3D type effect.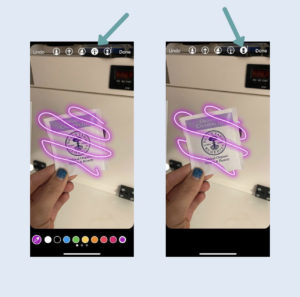 Try it on your stories and tag me so I can see!
---
---